Gift Card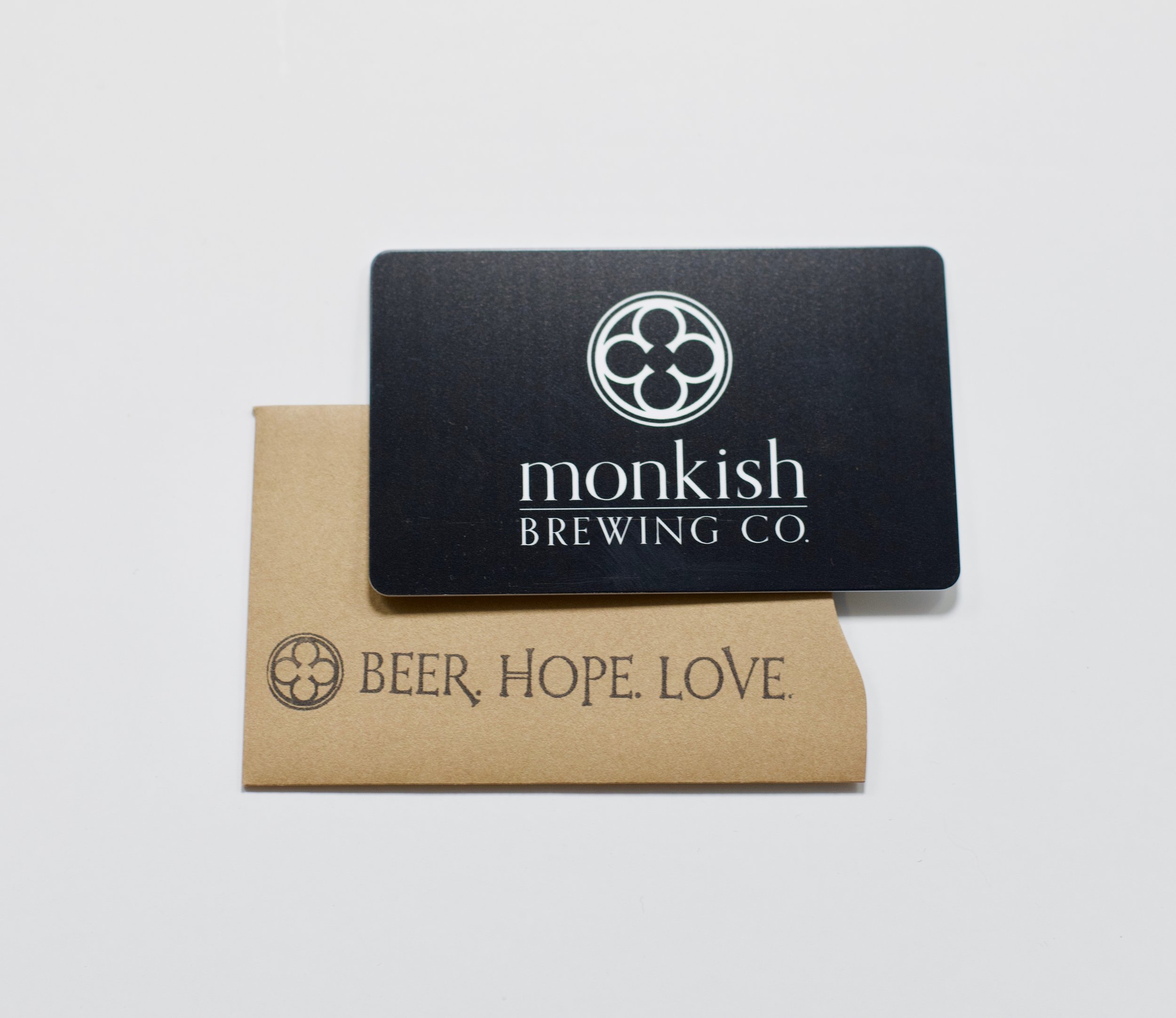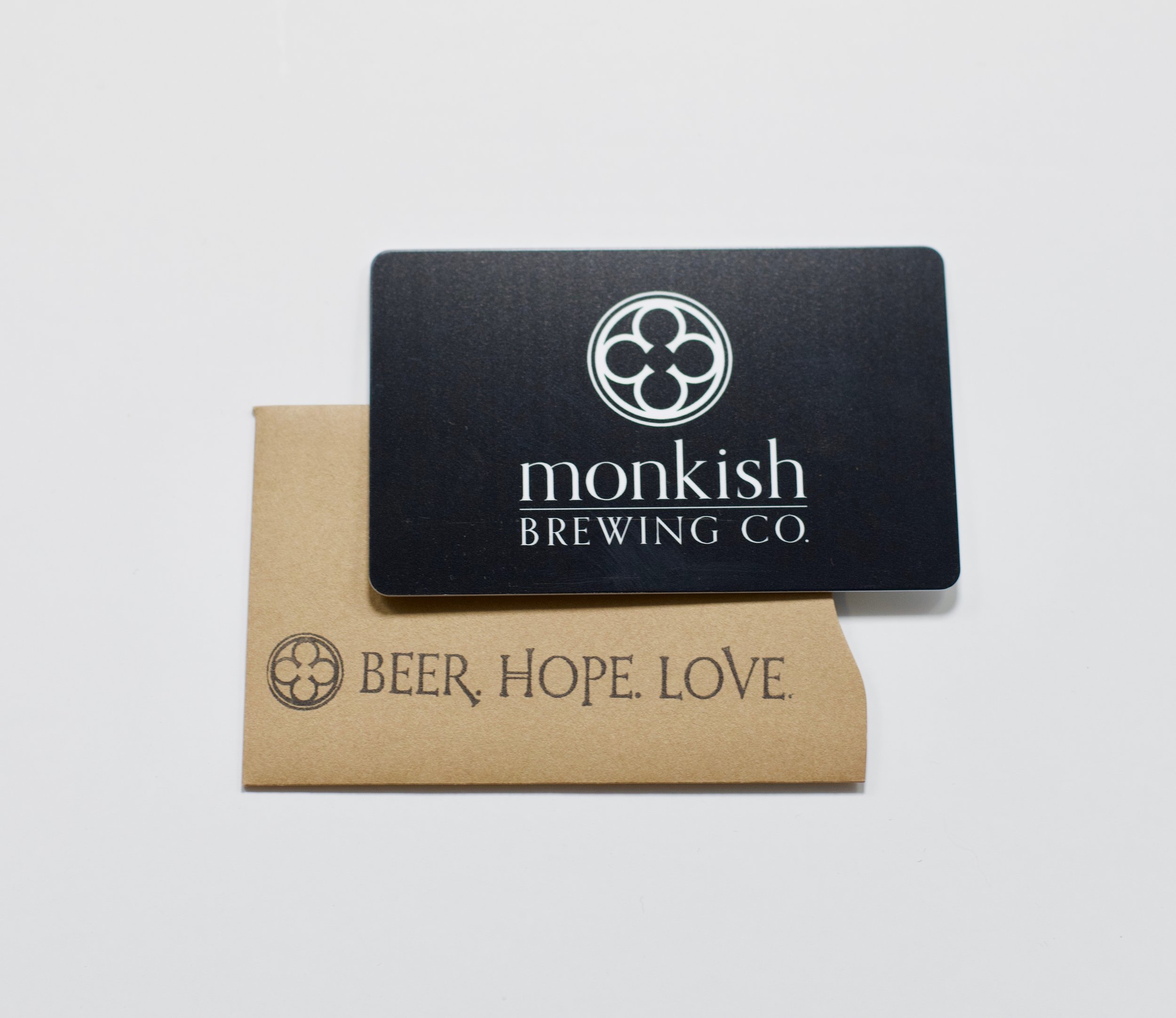 Gift Card
Physical gift cards for use in our tasting room only! These cards are not valid online and will be shipped to you or to the shipping address of the person you are gifting to!
If you would like a higher amount than $100, let us know by emailing us at info@monkishbrewing.com
Item ships to Continental US, Hawaii, Alaska, & Puerto Rico ONLY.